One of Ireland's largest builder merchant. This was their first eCommerce store being built in Magento. I was designing in CSS & HTML so was providing high fidelity, responsive prototypes and a digital styleguide
Magento 2
UX Research
Competitve Analysis
Wireframing
HTML & CSS Designs
Design System
Team
I was the sole designer on the project. In the team, we had the head of CX who ran the discovery sessions and a Business Analyst who helped me with requirements and outlining what was needed for the wireframing sessions.
Phase 1 – Discovery
We ran a remote discovery session to get to understand the business and the brief. We added all our notes to Mural and created a design brief off the back of it outlining what pages were needed and what each possible scenario there might be.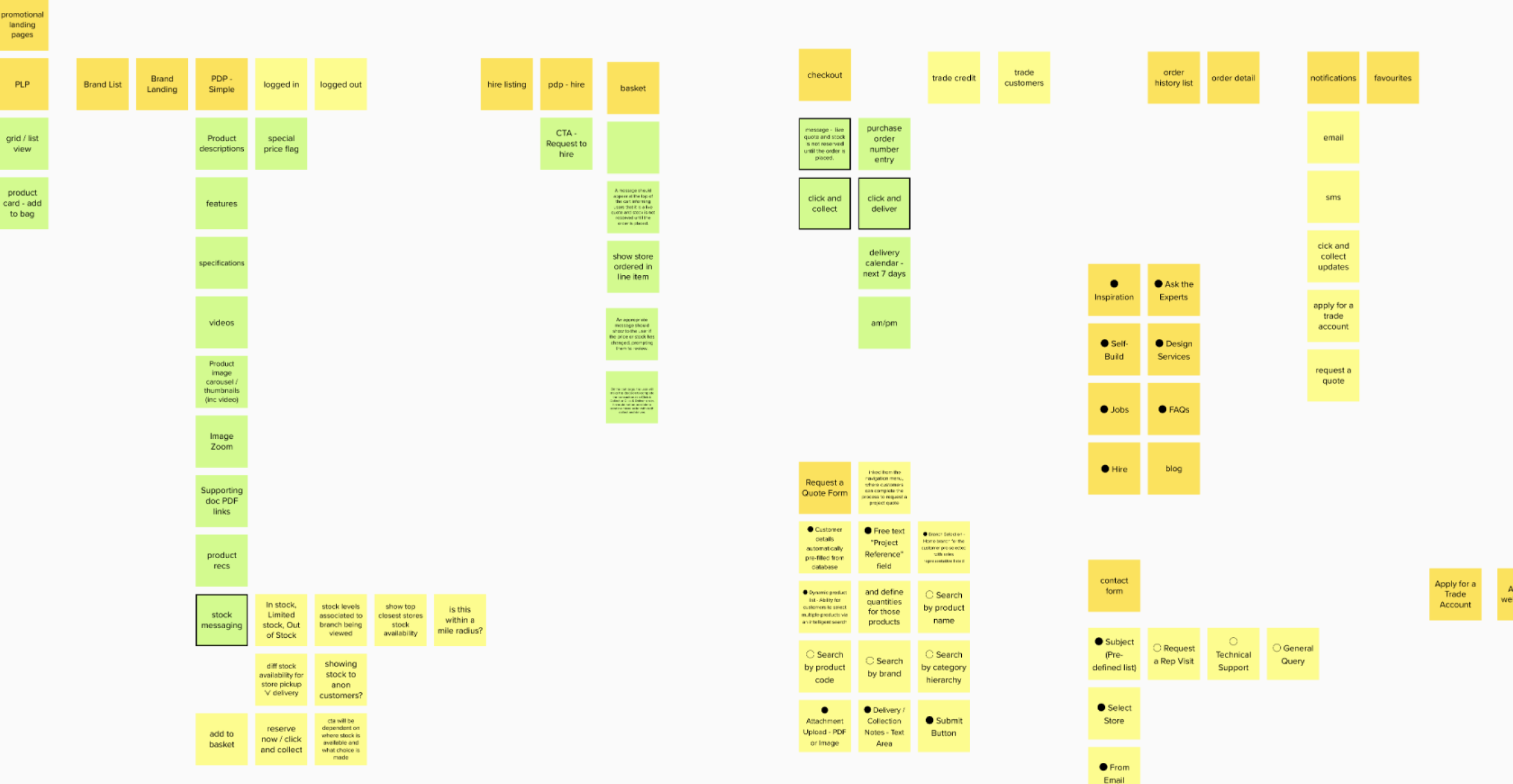 Phase 2 – Competitive benchmarking & analysis
Using a list of competitors and sites that were identified by the client as ones they liked, I identified areas where we could look to improve the site and also help them standout from competitors. The client was looking to introduce click and collect and trade areas so we focused on improving those areas along with their homepage.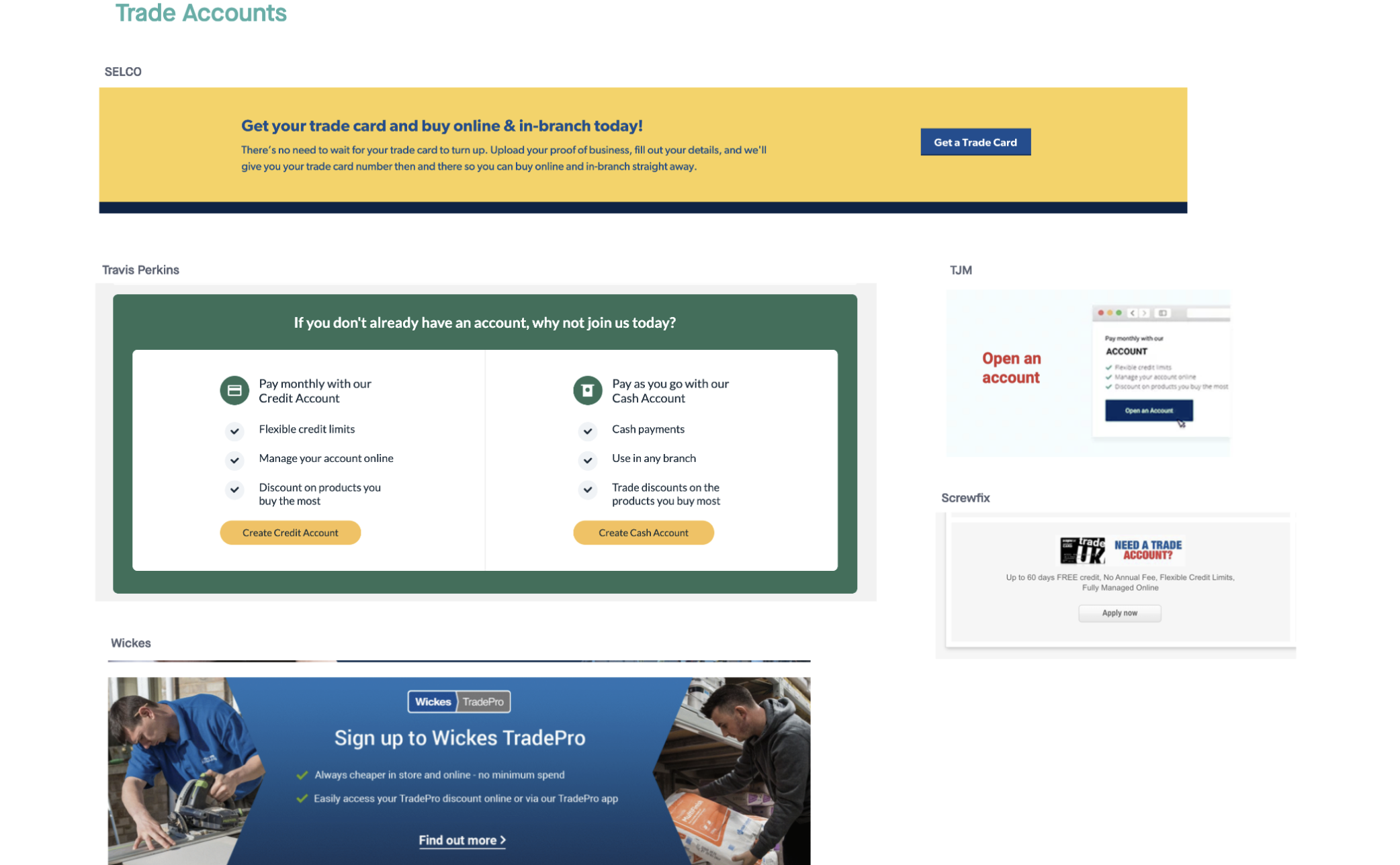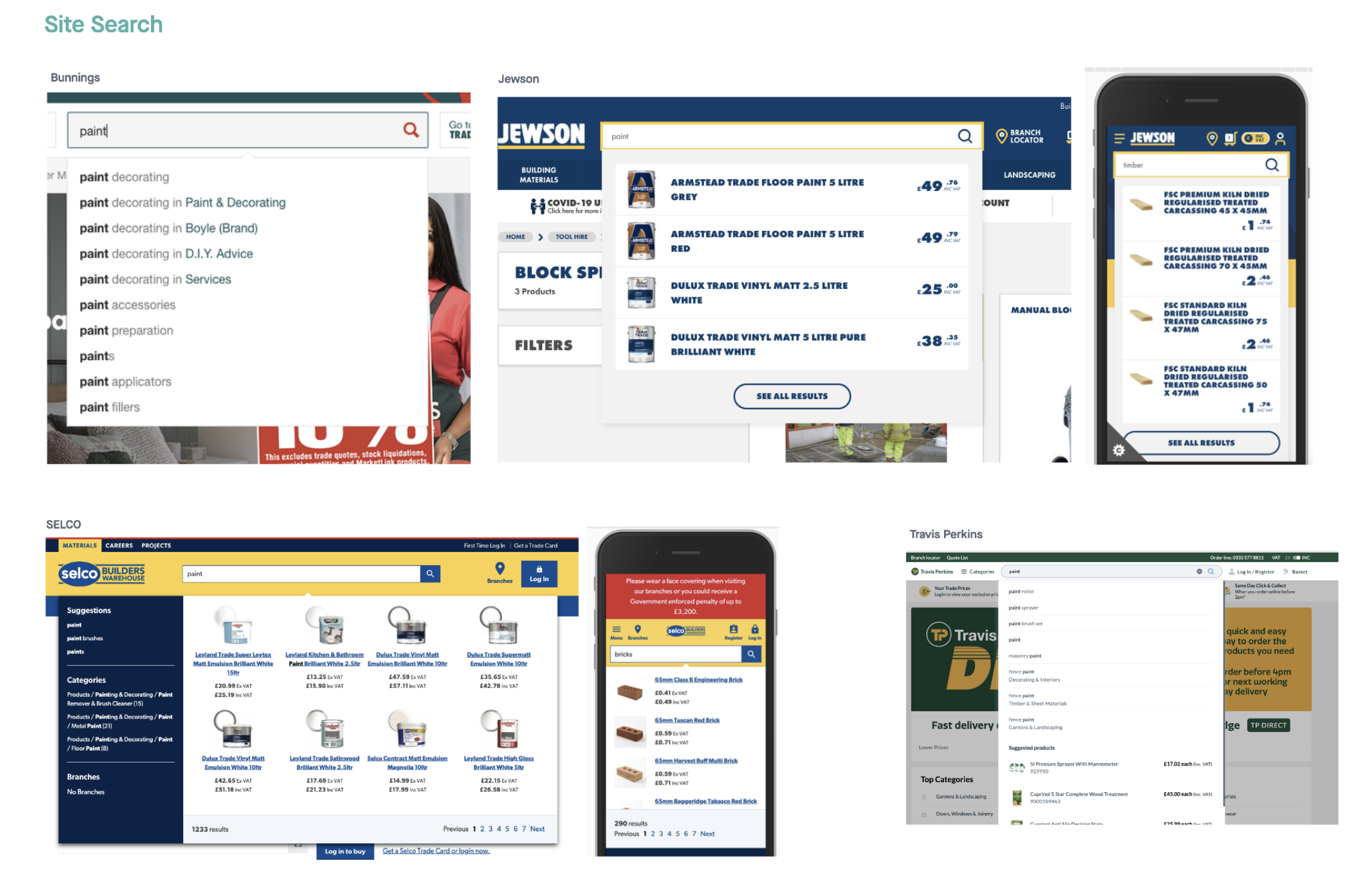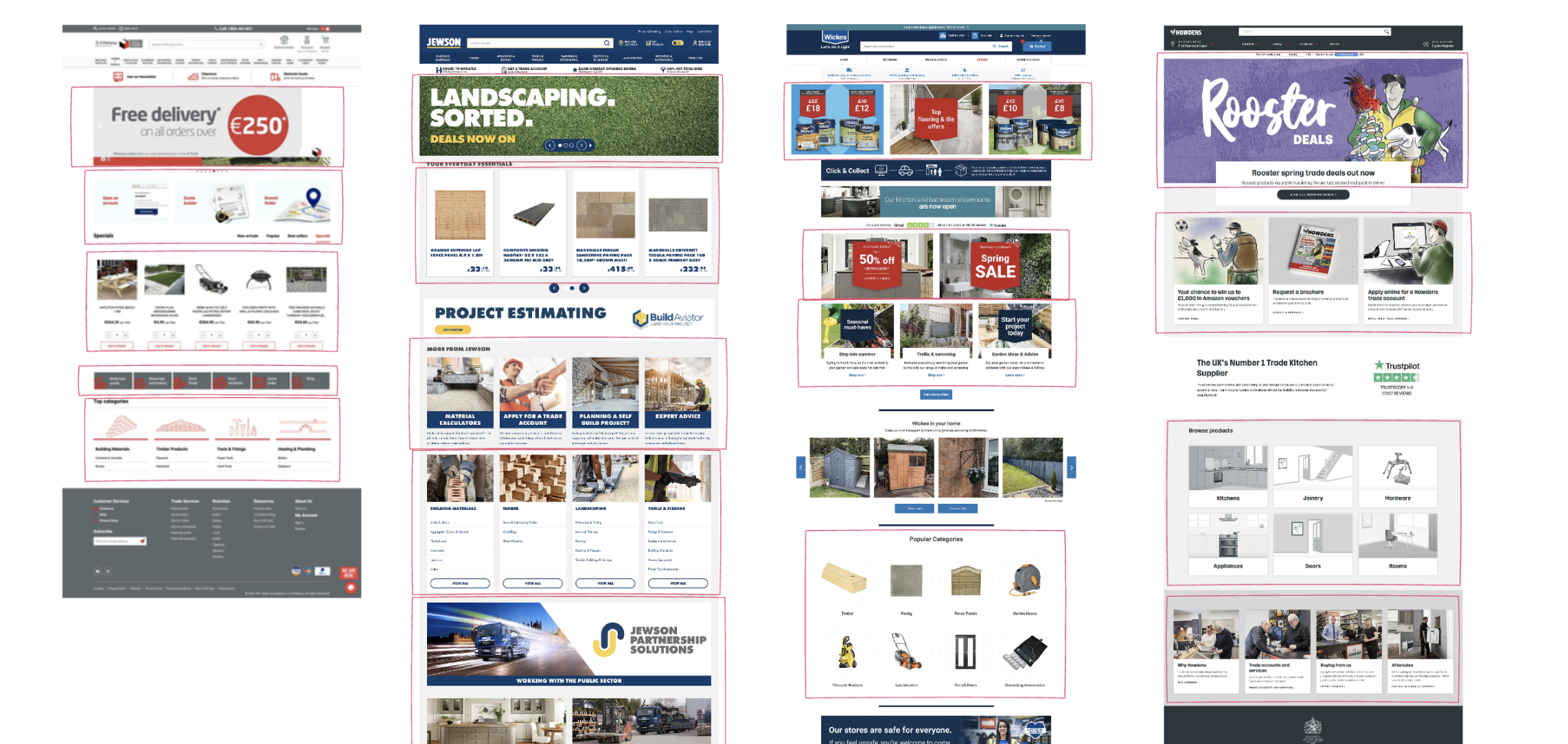 Phase 3 – Wireframing
I worked closely with an external Business Analyst and produced wireframes for all the key eCommerce journeys. I used Invision Freehand for this phase.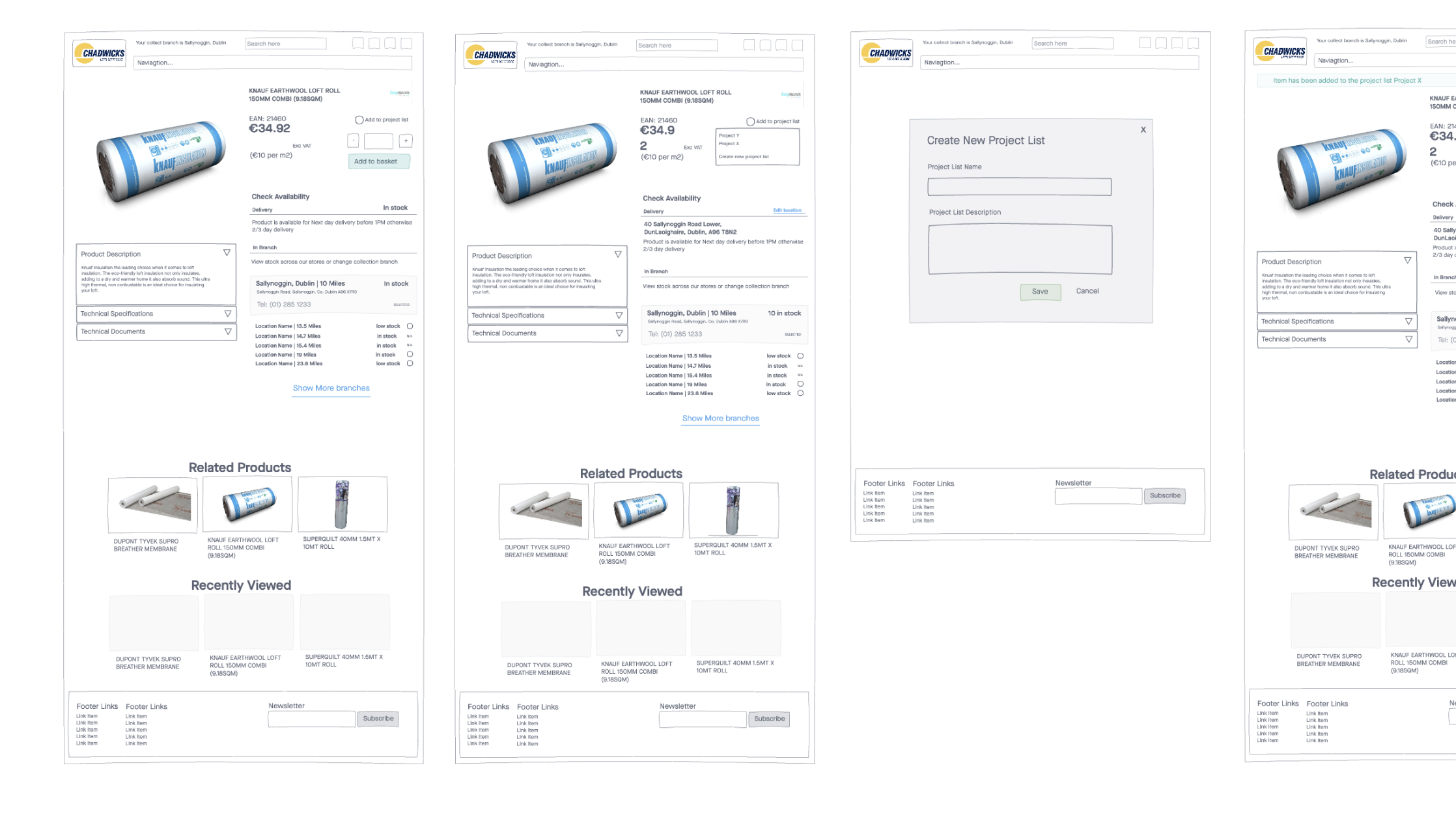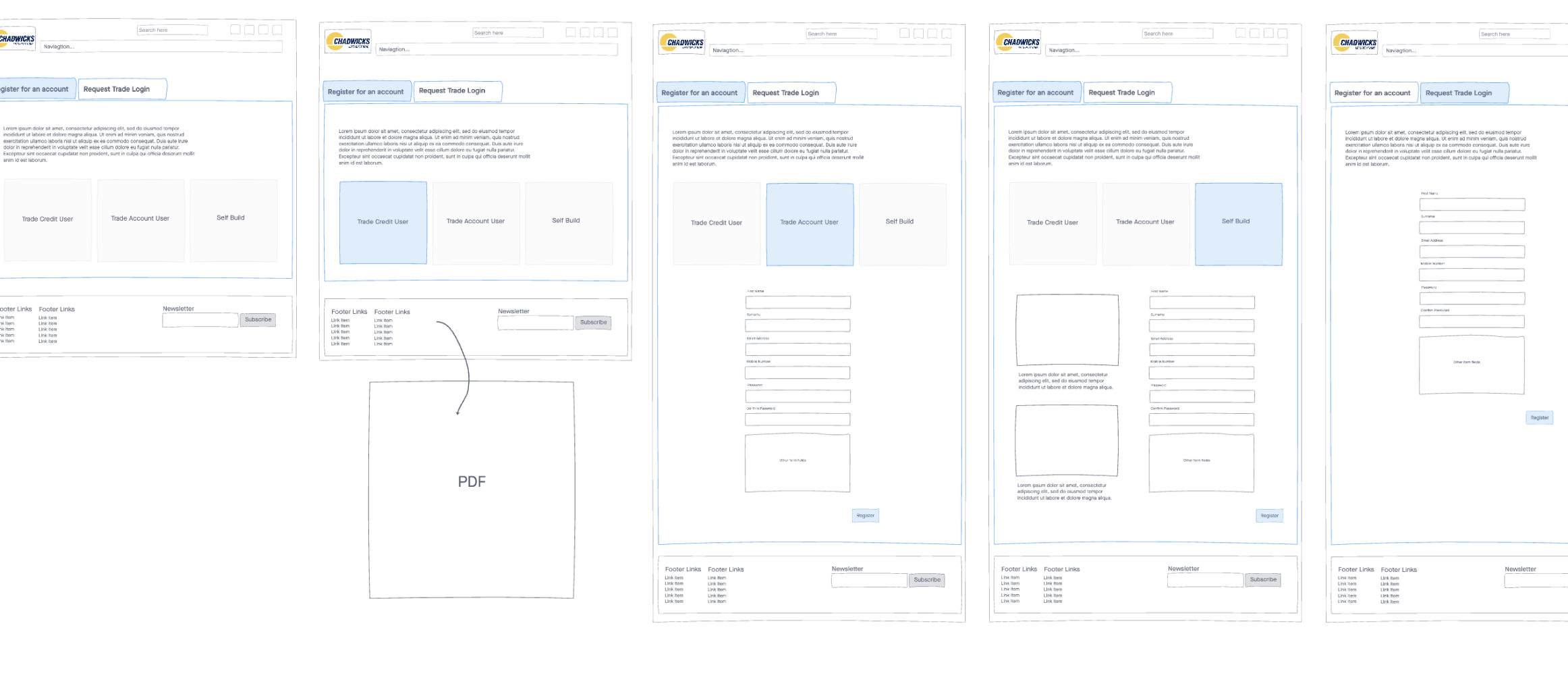 Phase 4 – Styleguide and components
The site was going to be designed using CSS & HTML wth interactive prototypes and as part of the design phase, a digital style guide is created which feeds into the designed pages. Sections include typography, colours, form styling, tables, icons and components.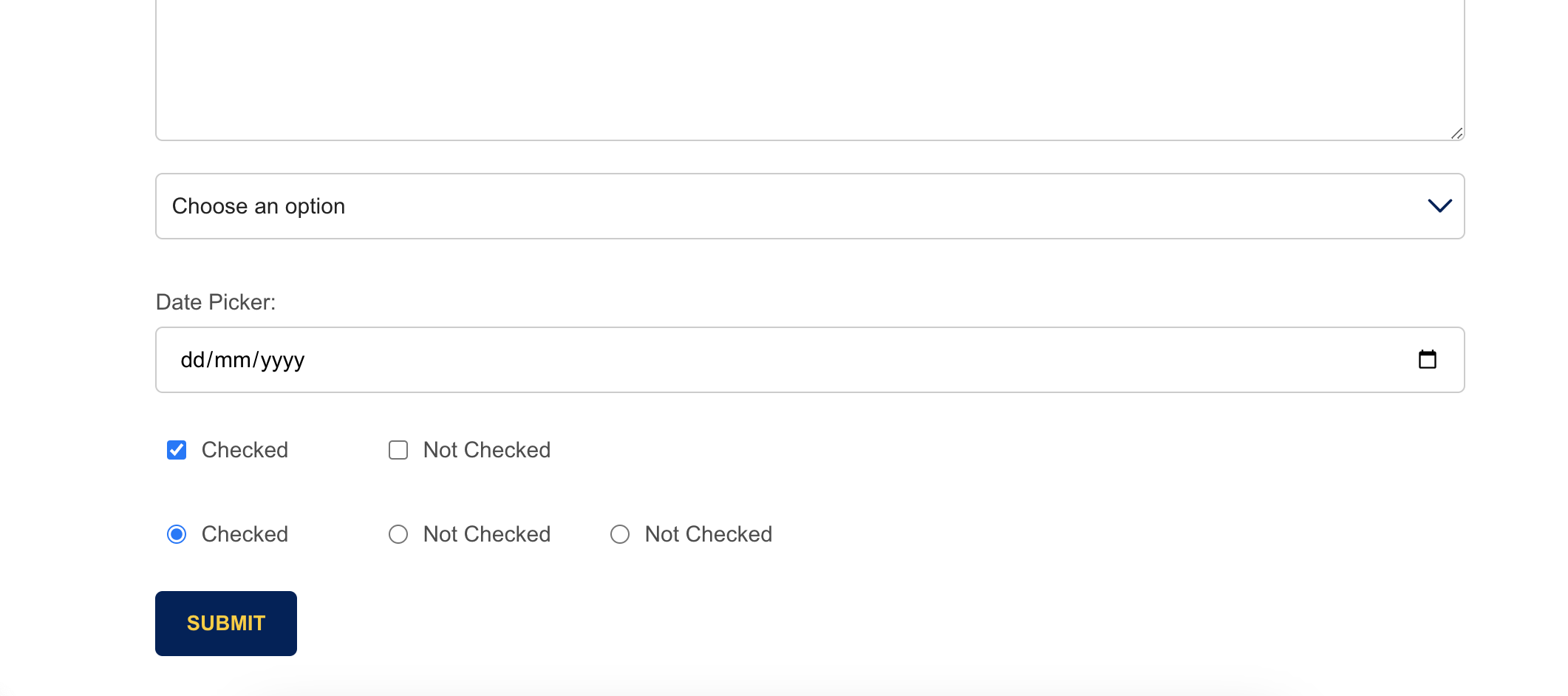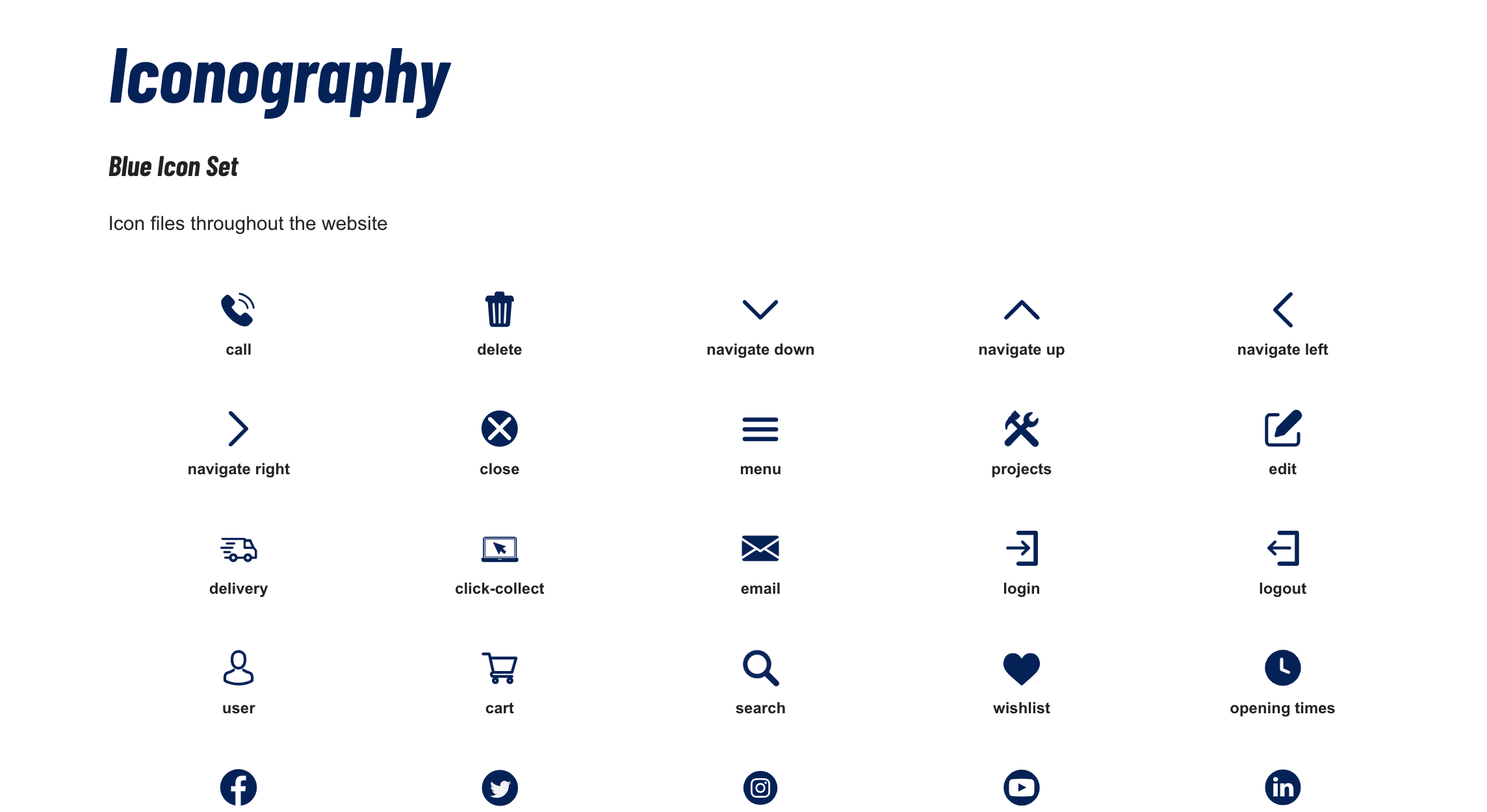 Phase 5 – Designs
All designs were built in CSS and HTML which can be viewed here. Here is a selection of pages that were provided. Designs can be found here