It's always nice to be featured.
In Print
.Net Interview
I spoke to .Net about my career, the new direction I was going to follow and the work I have been doing with CSS grid and working with print design.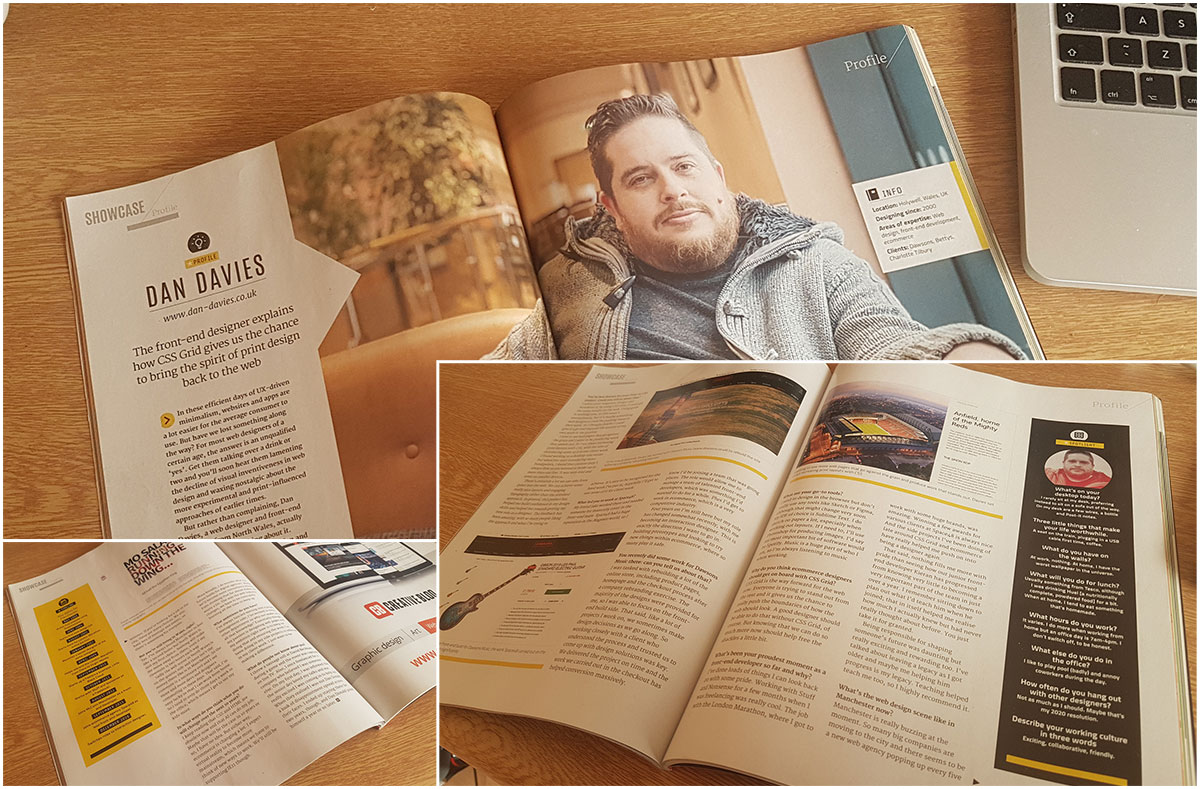 .Net Design Challenge
This was one of the first bits of design work I did in anger after deciding to make the move back into the design world.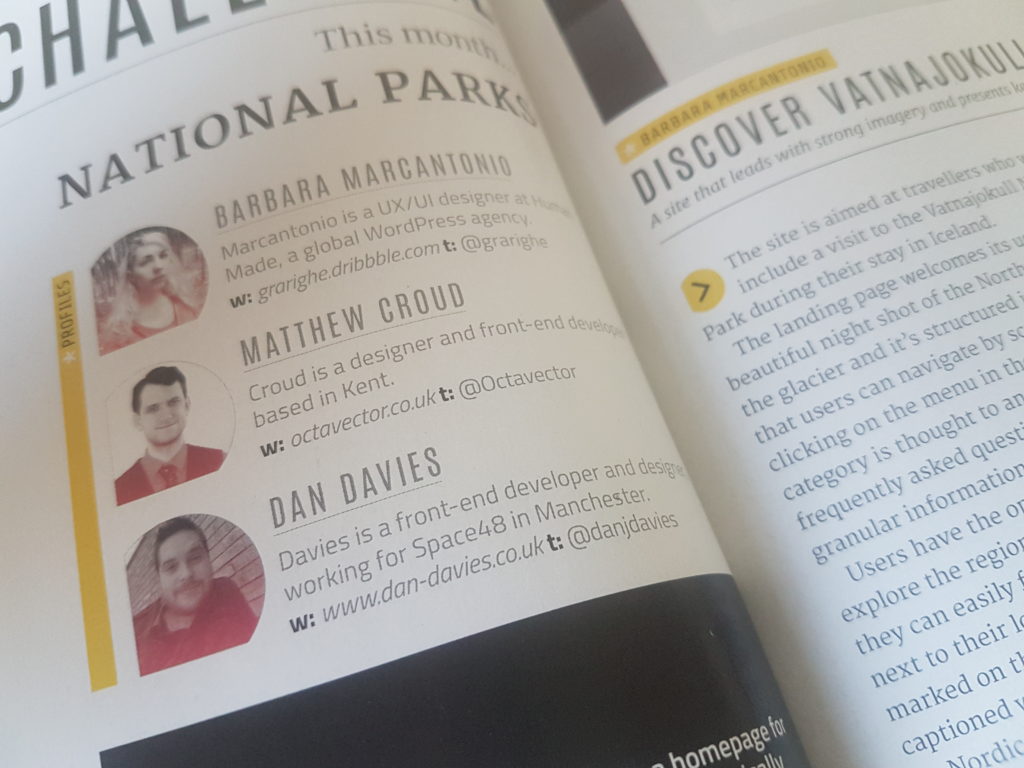 Podcasts
A list of podcasts I've been on. I loved doing these. Was great to talk shop in a relaxed atmosphere.